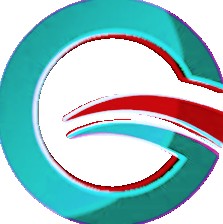 Galat Hydraulic Equipment Co., Ltd

Vickers Vane pumps Yuken Pistonp Pump PV11R Series Parker Vane pump PFVH series
Home>Products>Original Parker gear pump PGP51 Series>511A0160CK1H2ND5D4B1B1 Original Parker gear pump 51 Series Original import

English
511A0160CK1H2ND5D4B1B1 Original Parker gear pump 51 Series Original import
PARKERS

PGP511A0160CK1H2ND5D4B1B1

USA

CE,ISO9000

contact us

Negotiation

Standard packing

contact us

T/T,Western Union

contact us
Heidi2020-07-10 09:46:19

Welcome to my shop! Glad to serve you! Please send your question!
Product Description
<!--StartFragment -->
pumps feature special internal gears that offer the advantages of low pressure ripples and low noise. Our customers have chosen these units for an increasing number of applications such as injection molding machines, precision industrial presses, and a wide range of hydraulic equipment. These pumps accommodate flexible operation over a wide speed range and are highly energy-efficient when the optimum rotating speed is maintained.
| | | |
| --- | --- | --- |
| PGP503A0021CP2D1NE2E2B1B1 | PGP511A0270AS4D3NJ9J7B1B1 | PGM620A0370BD1H3HE5E5B1B1G4 |
| PGP503A0016CV2P6NE1B1B1B1 | PGP511A0260CL6D4NE6E5B1B1 | PGM620A0260BD1H3HE5E5B1B1G4 |
| PGP503A0016CP2D1NE3E2B1B1 | PGP511A0230CS4D3NJ7J5RDAM | PGM517A0230BM2H2TD3D3B1B1C4 |
| PGP503A0012CH1D1NE3E2B1B1 | PGP511A0230CS3T6WK2B1B1E3 | PGM517A0190BD1H3ND5D5B1B1C2 |
| PGP503A0012AP2D1NE3E2B1B1 | PGP511A0230CC1H2NJ7B1PAEK | PGM511C0270CF1D4NJ7J7B1B1B1 |
| PGP503A0008CP3D1NE2E1B1B1 | PGP511A0230CC1H2ND6D5B1B1 | PGM511C0190AS8F4NJ7J5B1B1B1 |
| PGP505M0120CA1H2NE5E3B1B1 | PGP511A0230CA1H2ND6D5B1B1 | PGM511C0160CR7L2ND4D3B1B1B1 |
| PGP505M0040CJ2D3NE2E2B1B1 | PGP511A0210CR1H2ND5D4B1B1 | PGM511C0160AS7F4NJ5J7B1B1B1 |
| PGP505M0030CQ1D3NK5K5B1B1 | PGP511A0210CK1H2ND5D4B1B1 | PGM511B0310BS2D3NL2L2B1B1G3 |
| PGP505B0100CA1H2NB1E3C-505A004 | PGP511A0210CA1H2NE6E5B1B1 | PGM511B0270BS2D3NL2L2B1B1B1 |
| PGP505B0080CA1H2ND4D3S-505A003 | PGP511A0190CR1H2ME5E3B1B1 | PGM511B0200BS2H2NE5E5RDXAG4 |
| PGP505B0050AK1H2NE5E3S-505A005 | PGP511A0190CC1H2VB1B1D5D4 | PGM511B0190BS2D3NL2L2B1B1G3 |
| PGP505B0040AK1H2NE5E3S-505A004 | PGP511A0190AS2D4NL2L1B1B1 | PGM511B0190BJ5D3HE5E5B1B1G4 |
| PGP505A0120CK1H2NC7C7B1B1 | PGP511A0190AK1H2ND5D4B1B1 | PGM511B0180BA1H2ND5D5B1B1B1 |
| PGP505A0120CJ1H2NC7C6B1B1 | PGP511A0190AK1H2NB1B1E5E3 | PGM511B0160BS2D3NE3E3B1B1B1 |
| PGP505A0120CA1H2ND5D4B1B1 | PGP511A0190AC1H2ND6D4D5D4-MUNC | PGM511B0120BK1H2ND4D4B1B1B1 |
| PGP505A0120AQ2D2NJ7J5B1B1 | PGP511A0190AA1H3NE6E5RDAC | PGM511B0100CK1H2ND4D5B1B1B1 |
| PGP505A0110AA1H2ND5D4B1B1 | PGP511A0170CL1H2ND6D5B1B1 | PGM511A0280BK1H5VD5D5B1B1C4 |
| PGP505A0100CK1H1WJ5J4B1B1 | PGP511A0170AS1Q4NJ7J5B1B1 | PGM620C*0290C**H3ND5D5B1B1C2 |
| PGP505A0060AQ2D2NJ7J5B1B1 | PGP511A0170AA1H2VJ7J5B1B1 | PGM620B0410BM3H3VD5D5RMDEC2 |
| PGP505A0050AA1H2ND5D4B1B1 | PGP511A0160CK1H2NE5E3B1B1 | PGM517C0190AM5H3NE6E5B1B1B1 |
| PGP505A0040CK1H2NE5E3B1B1 | PGP511A0160CK1H2NC8C7B1B1 | PGM517B0380BD1H3NP3P3B1B1G3 |
| PGP505A0040CK1H2NC7C6B1B1 | PGP511A0160CC1H2ND6D4B1B1-MUNC | PGM517A0380AM2*D7VL2L2B1B1 |
| PGP505A0040AA1H2ND5D4B1B1 | PGP511A0160AF2E3NL2L1B1B1 | PGM517A0250BT1D7TL3L3B1B1G3 |
| PGP505A0030CJ1H1ND3D2B1B1 | PGP511A0160AC1H2ND6D4D5D4-MUNC | PGM517A0230CM5*H3TN2N3B1B1C4 |
| PGP505A0020CQ2D2NJ4J3B1B1 | PGP511A0160AA1H2VD5D4B1B1 | PGM620B0290BM4H2NB1B1D5D5B1 |
| PGP505A0020CA1H2NJ4J4B1B1 | PGP511A0140CS1Q4ND5D4B1B1 | PGM620B0160BM4D7NT2T2B1B1B1 |
| PGP503B0021CP2D1NJ3J3S-503A002 | PGP511A0140AB1H5NE5E3RDAY | PGM517C0520CM2H2VN3N3B1B1B1 |
| PGP505M0100CK1H2NC7C7B1B1 | PGP511A0130CS1D4VD4D3B1B1 | PGM517C0440CM1D7TP3P4B1B1B1 |
| PGP505M0060CK1H2NC7C6B1B1 | PGP511A0120CS4D3NJ7J5B1B1 | PGM517B0360CT2L6TD6D6B1B1C3 |
| PGP505M0050CA1H2NE5E3B1B1 | PGP511A0120CS1D4NJ7J5B1B1 | PGM517A0440BM1H3NE6E6B1B1G3 |
| PGP505M0040CA1H2NE5E3B1B1 | PGP511A0110CS4D3NL2L2B1B1 | PGM517A0260AM2*D7VL2L2B1B1 |
| PGP505M0030AJ2D3NK5K5B1B1 | PGP511A0110CA1H2NB1B1D5D4 | PGM511C0210AA1H2VD4D5B1B1B1 |
| PGP505B0120CK1H2ND4D3C-505A003 | PGP511A0110AS2Q4NJ7J5B1B1 | PGM620C*0500CR3H3NS3S3B1B1C4 |
| PGP505B0100CQ1D3NE5E3S-505A002 | PGP511A0080CL6H2ND5D4B1B1 | PGM517C0520CM1H3TP3P4B1B1B1 |
| PGP505B0050CQ2D2NJ4J3S-505A002 | PGP511A0080CA1H2ND5D4B1B1 | PGM517A0520BM1H3TP3P3B1B1G3 |
| PGP505B0040CK1H2NE3E3S-505A004 | PGP511A0080AS1Q4NJ7J5B1B1 | PGM511D0230CK4H2ND5D5UAAVC4 |
| PGP505A0110CQ2D2NE5E3B1B1 | PGP511A0070AS2H2MD5B1PACW | PGM511C0160CR1L2ND4D3B1B1B1 |
| PGP505A0100CK1H2NE5E3B1B1 | PGP511A0060CS1D4NJ7J5B1B1 | PGM511C0090AS1D4NE3E3B1B1G3 |
| PGP505A0080CV4A1ND4D3RDAJ | PGP511A0060CA1H2ND5D4B1B1 | PGM511C0080AS8F4NJ5J7B1B1B1 |
| PGP505A0070CJ1H2NC7C6B1B1 | PGP511A0030AA1H2MB1B1D5D4 | PGM511C0060CS4H2NE2E2B1B1G4 |
| PGP505A0060CA2H1ND3D2B1B1 | PGP511B0160AS1Q4VJ7J5S-511B016 | PGM511B0330BS2D3NL2L2B1B1G3 |
| PGP505A0050CK1H2NC7C6B1B1 | PGP511B0140AK7H2VD5D4S-511A014 | PGM511B0270BS2D3NL2L2B1B1G3 |
| PGP505A0030AQ2D2NE5E3B1B1 | PGP511B0110CS2D3NL2L1S-503A002 | PGM511B0230BS4D3NM1M1B1B1B1 |
| PGP505A0020CJ1H1ND3D2B1B1 | PGP511B0110AS2D3NL2L1S-511A011 | PGM511B0230BL6H2ND5D5B1B1C3 |
| PGP503B0036CV2P3XE3E2S-503A002 | PGP511B0110AS1Q4NJ7J5S-511A011 | PGM511B0200BK1H2ND3D3B1B1B1 |
| PGP503B0021CP2D1NE2E2S-503A001 | PGP511B0110AS1Q4NJ7J5C-511A008 | PGM511B0160BJ5D3HE5E5B1B1G4 |
| PGP503A0043CP2D1NE2E2B1B1 | PGP511B0100CS2D3NE3E3S-511B010 | PGM511B0140BL6L2ND5D5B1B1B1 |
| PGP503A0036CH1H1ND3D2B1B1 | PGP511B0100AC1H2NJ7H3S-511A011 | PGM511B0140BK1H2ND5D5B1B1B1 |
| PGP503A0033AH1P1NE2B1B1B1 | PGP511B0080CV8H8NJ7J5S-511A006 | PGM511B0100BK1H2ND5D5B1B1A3 |
| PGP503A0025CP2D1NJ4J3B1B1 | PGP511B0040AK1L2ND5D3C-511A004 | PGM511B0090BK1H2ND5D5B1B1B1 |
| PGP503A0021AV1P1NB1B1E1B1 | PGP511A0310CL6H2ND6D5B1B1 | PGM517B0520BM1H3NL3L3B1B1B1 |
| PGP505M0120AJ1H1ND4D3B1B1 | PGP511A0310CB1H5NE6B1B1E3 | PGM517B0380BD1H3NL2L2B1B1G3 |
| PGP505M0110CA1H2NE5E3B1B1 | PGP511A0301CR1H2ND7D5B1B1 | PGM517A0440BT2D6WJ9J9B1B1C3 |
| PGP505M0080CK1H2NC7C7B1B1 | PGP511A0300AA1H2ND7D6B1B1 | PGM511D0140CL7H2ND5D5B1B1C4 |
| PGP505M0060CQ1D3NK5K5B1B1 | PGP511A0270CS4D3NJ9J8B1B1 | PGM511C0230CA1D4NJ8J9B1B1B1 |
| PGP505M0050CQ1D3NK5K5B1B1 | PGP511A0270CS4D3NJ9J7B1B1 | PGM511B0170BA1Q4HB1B1D4D4B1 |
| PGP505M0030CA1H2NE5E3B1B1 | PGP511A0270CK1H2NC9C8B1B1 | PGM511B0140CK1H2ND4D5B1B1B1 |
| PGP505B0100CA1H2ND5D4S-505A003 | PGP511A0270CA1H2NB1B1D5D4 | PGM511B0140BS4F3NJ5J5B1B1G3 |
| PGP505B0100AK1H2NE5E3S-505A005 | PGP511A0260CK1D4NH8H4B1B1 | PGM511B0140BJ5D3HE5E5B1B1G4 |
| PGP505B0080CQ2D3NE3E3S-505A008 | PGP511A0230CL6H2NE6E5B1B1 | PGM511A0330BS2F3NE5E5B1B1G3 |
| PGP505B0060AK1H2NE5E3S-505A006 | PGP511A0230CC1H2ND6D4B1B1-MUNC | PGM511A0330BA1H2NE5E5B1B1G4 |
| PGP505A0110AQ2D2NJ7J5B1B1 | PGP511A0230AS2D9NL2L1B1B1 | PGM620A0290CT1D7ND7D6B1B1C4 |
| PGP505A0080CK1H1NG3G1B1B1 | PGP511A0210CA1H2ND6B1PAAF | PGM517B0520BM1H3NP3P3B1B1B1 |
| PGP505A0080CJ1H2NE5E3RJDF | PGP511A0210AA1H2VD6D5B1B1 | PGM517A0520BM1H3TN2N2B1B1C4 |
| PGP505A0080CJ1H2NC7C6B1B1 | PGP511A0190CC1H2NB1B1D5D4 | PGM517A0520BD1H3TD5D6B1B1C4 |
| PGP505A0060AJ1H1ND3D2B1B1 | PGP511A0190CA1H2ND5D4D5*D4* | PGM517A0390BD1L3VE6E6B1B1G3 |
| PGP503B0079CP2D1NE3E2S-503A001 | PGP511A0180CK1H2NE6E5B1B1 | PGM517A0290BD1L3VE6E6B1B1G3 |
| PGP503B0043AP2D1NE3E2C-503A004 | PGP511A0170CL1D3NK1K1B1B1 | PGM511C0150CS1D4NJ7J7B1B1B1 |
| PGP503B0025CP3D1NE2E2S-503A001 | PGP511A0160CA1H2NJ7J5B1B1 | PGM511C0140AS2D3NE3E5B1B1B1 |
| PGP503A0079CV1P5NB1B1E1E1 | PGP511A0160AS1D4NJ7J5B1B1 | PGM511B0110CK1H2ND4D5B1B1B1 |
| PGP503A0012CV2P2XB1J3B1B1 | PGP511A0160AC1H3NN2N1B1B1 | PGM511A0250BK4D4NB1B1E3E3C4 |
| PGP505M0120CQ2D2NJ7J5B1B1 | PGP511A0150CL6D4NE6E5B1B1 | PGM511A0150BK1H2NB1B1E3E3G4 |
| PGP505B0120CK1A1ND4D3S-505A012 | PGP511A0150CA1H2NB1B1D5D4 | PGM511A0140BK1H2ND4D4B1B1C4 |
| PGP505B0110CA1H2ME5E3C-505A011 | PGP511A0140CV8H8NE5B1B1E3 | PGM511A0110CL6H2ND5D6B1B1A4 |
| PGP505B0090CK1H2NE5E3S-505A009 | PGP511A0140CL1D3NK1K1B1B1 | PGM511A0110BS2D3NJ5J5B1B1G3 |
| PGP505B0050CQ2H2NB1E2C-505A005 | PGP511A0140CK1H2VD6D5B1B1 | PGM511A0100BK1H2ND5D5B1B1C4 |
| PGP505A0120CQ1D2NJ7J5B1B1 | PGP511A0140CA1H2VL2L1B1B1 | PGM620B0210BD1H3HT2T2B1B1B1 |
| PGP505A0110CA1H2ND4D3RJDM | PGP511A0140CA1H2NJ7J5RDAV | PGM620B0160BD1H3HT1T1B1B1G4 |
| PGP505A0100CA1H2ND5D4B1B1 | PGP511A0120CS3T1MB1B1D4D4 | PGM517C0230CM1H3TP3P4B1B1B1 |
| PGP505A0064AV4A1ND4D3B1B1 | PGP511A0120CC1H2ND4D3RDAW | PGM517A0520AM1L3VP4P4B1B1B1 |
| PGP505A0050CQ2D2NJ4J3B1B1 | PGP511A0110CS4D3NJ7J5B1B1 | PGM517A0250CR3L3ND5D6RLATC2 |
| PGP505A0050CA1H2NJ4J4B1B1 | PGP511A0110CL6H3ND5D4B1B1 | PGM511D0230CK4H2ND5D5B1B1C4 |
| PGP505A0040CQ2D2NJ7J5B1B1 | PGP511A0110CL6H2ND5D4B1B1 | PGM511D0170CS2D3ND4D4B1B1G2 |
| PGP505A0040CQ2D2NJ4J3B1B1 | PGP511A0110CK1H5NE5E3B1B1 | PGM511C0210AA1H2VD4D5B1B1B1// |
| PGP505A0040CJ1H1Champion Hydraulic Co., Ltd5E3B1B1 | PGP511A0110CK1H2VD5D4B1B1 | PGM511C0190CS1D4NJ5J7B1B1B1 |
| PGP505A0040CA2H1ND3D2B1B1 | PGP511A0110CA1H2NE5E3B1B1 | PGM511C0110CL6H2NE3E5B1B1B1 |
| PGP505A0040AK1D3WD3D2B1B1 | PGP511A0110AV5Q3XJ7J5B1B1 | PGM511C0100AS2Q4NE3E5B1B1B1 |
| PGP505A0030CJ1H2ND3D2B1B1 | PGP511A0100CL1D3NE5E3B1B1 | PGM511B0220BS4D3NE3E3B1B1B1 |
| PGP505A0030AA1H2ND4D3B1B1 | PGP511A0100CK1H2VD5D4B1B1 | PGM511B0210BS4D3NE3E3B1B1B1 |
| PGP503B0058CV2P3XE3E2S-503A004 | PGP511A0090CS2H2ND4B1B1D3 | PGM511B0140BS2F3NL2L2B1B1G3 |
| PGP503B0033CP2D1NE2E2S-503A001 | PGP511A0090CS1Q2NJ7J5B1B1 | PGM511B0110BS4D3NJ7J5RMDRB1 |
| PGP503B0033CH1H1NE2E1S-503A003 | PGP511A0084AA1H2ND4D3B1B1 | PGM511A0220BL5F4NN2N2B1B1G4 |
| PGP503A0043CH1H1NE2E2B1B1 | PGP511A0080CS4D3NJ7J5B1B1 | PGM511A0170BA1H2VD5D5B1B1C4 |
| PGP503A0033CP3D1NJ4J3RDAK | PGP511A0080CR1H3NB1B1D5D4 | PGM620B0330BD1H3HJ9J9B1B1G4 |
| PGP503A0033AV1P1NB1B1E1B1 | PGP511A0080CK1H2NC8C7B1B1 | PGM620B0160BD1H3HT2T2B1B1B1 |
| PGP503A0021CV2P6NB1B1E1B1 | PGP511A0080CC1H2NL1L1B1B1-HYPR | PGM620A0190BD1H3ND5D5B1B1C4 |
| PGP503A0021CH1H1ND2D2B1B1 | PGP511A0060AS2H2MB1B1E3E3 | PGM517C0260AM2*D7L2L2B1B1B1 |
| PGP503A0021AH1D1NE2E2B1B1 | PGP511A0040CS2D3NL1L1B1B1 | PGM517A0380CT2D6TE5E5B1B1G3 |
| PGP503A0016CV2P6NB1B1E1B1 | PGP511A0040AS4D3NL1L1B1B1 | PGM517A0250BT1D7TE5E5B1B1G3 |
| PGP503A0016CP2D1NE2E2B1B1 | PGP511B0110CS2D3NJ7J5S-503A005 | PGM517A0230CD1H3NP3P3B1B1G4 |
| PGP503A0016CH1D1VG1G1B1B1 | PGP511B0110CK1H2ND5D4S-511A011 | PGM517A0230BM2H3VD4D4B1B1C4 |
| PGP503A0012CP2D1VJ4J3B1B1 | PGP511B0110CC2H2ND6D4C-511A006 | PGM511D0190AZ2Z3ND4D4B1B1C4 |
| PGP503A0008CP2D1NJ4J3B1B1 | PGP511B0110CA1H2NL2L1S-503A002 | PGM511D0140CZ5Z3ND4D4B1B1G3 |
| PGP505M0060AJ2D3NK5K5B1B1 | PGP511B0110AF1D4MB1E5C-511B016 | PGM511C0160CV5Q1XJ5J7B1B1B1 |
| PGP505M0030AQ1D3NK5K5B1B1 | PGP511B0090CS1D4NE6E3C-511A006 | PGM511C0150CS2Q4VD4D4RMXDB1 |
| PGP505M0020CJ2D3NE2E2B1B1 | PGP511B0080CS1Q4NJ7J5C-511A004 | PGM511C0120CS2Q4ND4D4RDAS |
| PGP505B0120CK1H2NE5E3S-505A012 | PGP511B0070CA1H2NL1L1S-511A007 | PGM511B0270BS2F3NL2L2B1B1G3 |
| PGP505B0110AJ1H1ND4D3C-505A007 | PGP511B0060CS1D4NJ7J5C-511A004 | PGM511B0150BS2Q4VD4D4RMXEC4 |
| PGP505B0060AQ2D3NJ7J4C-505A003 | PGP511B0060AS2H2ND3D2C- | PGM511B0110CA1H2ND4D4B1B1C4 |
| PGP505B0060AK1H2NJ7J5S-505B006 | PGP511B0045CS2D3NE3E3S-511A004 | PGM511B0060BS2D3NL1L1B1B1G3 |
| PGP505B0050AQ2D2NJ4J3S-505A002 | PGP511A0330AL6H2ND5*D4*B1B1 | PGM511A0180BA1H2ND5D5B1B1C4 |
| PGP505B0040AJ1H2NJ4J4S-505A002 | PGP511A0330AC1H2NB1B1D5D4 | PGM511A0100BK1H2ND4D4B1B1C4 |
| PGP505B0020AQ2D2NE2E2S-505A007 | PGP511A0310CL6D4NJ7J5B1B1 | PGM505A0080BJ1H2NE3E3B1B1G3 |
| PGP505A0120CK1H2NE5E3B1B1 | PGP511A0310CL1H2NE6E5B1B1 | PGM505A0070BQ2D2NJ4J4B1B1G4 |
| PGP505A0120CK1H2D4D3B1B1 | PGP511A0310CK7H2NL2L2B1B1 | PGM505A0060AK1H1ND3D3B1B1B1 |
| PGP505A0120AK1H2NE5E3B1B1 | PGP511A0290AC1H3ND7D5B1B1 | PGM505A0050BJ1H1NJ4J4B1B1G4 |
| PGP505A0100AK1H2NE5E3B1B1 | PGP511A0270CS2D3NL2L2B1B1 | PGM620C0290C**H3ND5D5B1B1C2 |
| PGP505A0080CQ2D2NJ7J5B1B1 | PGP511A0270CS2D3NE6E5B1B1 | PGM620A0500BD1H3HE6E6B1B1G4 |
| PGP505A0080AA2H2NE3E3B1B1 | PGP511A0270CL1H2ND6D5B1B1 | PGM517C0310CT1D6TN3N3B1B1G4 |
| PGP505A0060CK1H1ND5D3B1B1 | PGP511A0270CA1H2NP3P2B1B1 | PGM517B0250BT1D7NL3L3B1B1G3 |
| PGP505A0050AQ1H2NK5K5B1B1 | PGP511A0270CA1H2ND6D5UAAA | PGM517A0580CT1D7TP3P5B1B1G4 |
| PGP505A0040AA1H2ND4D3B1B1 | PGP511A0230CS3T1MJ7J5B1B1 | PGM517A0500BD1L3VE6E6B1B1G3 |
| PGP503B0043CV2P3XE3E2S-503A003 | PGP511A0230CK1L2ND5D4B1B1 | PGM517A0330BD1H3TD5D6B1B1C4 |
| PGP503B0043CP2D1NE3E2S-503B003 | PGP511A0230CA1H2ND5D4RMBP | PGM511C0140CK4H2NB1B1RMXBA4 |
| PGP503B0036CP2D1NE3E2S-503A007 | PGP511A0230AF1D3NL2L1B1B1 | PGM511C0100CK4H2NB1B1RMXBA4 |
| PGP503A0062AP2D1NE3E2B1B1 | PGP511A0230AC1H2ND6D4D5D4-MUNC | PGM511B0140CK1H2HD4D5B1B1B1 |
| PGP503A0058CV2P3XE3E2B1B1 | PGP511A0230AA1H2ND5D4B1B1 | PGM511B0140BS8F4NJ5J5B1B1B1 |
| PGP503A0058CP2D1NJ4J3B1B1 | PGP511A0220CC2H2NE6B1QAAG | PGM511B0140BF1Q2NJ5J5B1B1G4 |
| PGP503A0043CV2P6NB1B1E1B1 | PGP511A0210CK1H2VD6D5B1B1 | PGM511B0080BS2D3NL1L1B1B1G3 |
| PGP503A0036CP2D1NJ4J3B1B1 | PGP511A0200AB1H2VF6F5B1B1 | PGM511B0060BC1H2NE3E3B1B1B1 |
| PGP503A0036AV1P1NB1B1E1B1 | PGP511A0195CS9L2ND6D5D5D4-MUNC | PGM511B0050BJ5D3HE3E3B1B1G4 |
| PGP503A0033CP2D1NE2E2B1B1 | PGP511A0190AL6H2NE6E5B1B1 | PGM511A0280BA1H2ND5D5B1B1C4 |
| PGP503A0025CV2P3XE3E2B1B1 | PGP511A0190AL1H2NC8C7B1B1 | PGM511A0250BK4D4NE3E3B1B1C4 |
| PGP503A0025AV1P1NB1B1E2B1 | PGP511A0170CK1H5NE5E3B1B1 | PGM511A0200BS2H2NE3E3B1B1G4 |
| PGP503A0016CP1P5NG1G1B1B1 | PGP511A0160CS2D3NL2L1B1B1 | PGM511A0170CZ2Z3ND4D4B1B1C4 |
| PGP503A0012CH1H1ND3D2B1B1 | PGP511A0160CC1H2ND6D5B1B1 | PGM511A0110BK1H2VD4D4B1B1C4 |
| PGP505M0110CK1H2NC7C7B1B1 | PGP511A0160CA1H2ND5D4B1B1 | PGM511A0070BK1H5VD4D4B1B1C4 |
| PGP505M0070CA1H2NE5E3B1B1 | PGP511A0160AR7H3WD5B1QAAM | PGM503A0033BP2D1NE2E2B1B1N4 |
| PGP505M0040CJ2D3NE3E3B1B1 | PGP511A0160AL6H2ND5*D4*B1B1 | PGM620C0520CD1H3NE6E7B1B1B1 |
| PGP505B0110CQ2D2NE5E3S-505A006 | PGP511A0160AF1D4NJ7J5B1B1 | PGM620B0290BT1D7W****B1B1B1 |
| PGP505B0100CA1H2NE5E3S- | PGP511A0160AC1H2ND5D4D5D4 | PGM620A0440BD1H3HE6E6B1B1G4 |
| PGP505B0040CQ2D3NE3E3S-505A004 | PGP511A0160AA1H2NJ7J5B1B1 | PGM620A0410CM6H2NT3T4B1B1C4 |
| PGP505B0040AQ2D2NE5E3S-505A003 | PGP511A0160AA1H2NE5E3B1B1 | PGM517C0440CF4D7TJ7J7B1B1B1 |
| PGP505A0120CJ1H1ND4D3B1B1 | PGP511A0140CK7L2NC8C7B1B1 | PGM517C0380CM1H3TP3P4B1B1B1 |
| PGP505A0100CA1H2ND5D3B1B1 | PGP511A0140CA1H2NL2L1B1B1 | PGM517C0380AM2L2TN2N3B1B1B1 |
| PGP505A0090CJ1H1ND4D3B1B1 | PGP511A0140AS1F4NJ7J5B1B1 | PGM517B0330BT1D7NL3L3B1B1G4 |
| PGP505A0090AA1H2NB1B1D4D3 | PGP511A0140AS1D4NJ7J5B1B1 | PGM517A0520BM1H3TD7D7B1B1C4 |
| PGP505A0060CJ1H1NE3E3B1B1 | PGP511A0140AC1H2ND6D4B1B1 | PGM517A0160BM8H3TE3E3B1B1G2 |
| PGP505A0060AJ5D3NE3E3B1B1 | PGP511A0140AA1H2NE6E5B1B1 | PGM511C0190CK5D3NJ5J5B1B1B1 |
| PGP505A0050CA1H2NE3E3B1B1 | PGP511A0130CL6D4NE6E5B1B1 | PGM511C0150AK2E2VB1B1E3E3B1 |
| PGP505A0040AQ2D2NJ7J5B1B1 | PGP511A0130AS1Q4NJ7J5B1B1 | PGM511C0120C**Q2HD4D5B1B1B1 |
| PGP503B0058CP2D1NJ4J3S-503A001 | PGP511A0110CS4D3NE5E3B1B1 | PGM511C0120AS1D4NJ5J7RDARN2 |
| PGP503B0058AP2D1NE3E2S-503A005 | PGP511A0110CS2D3NJ7J5B1B1 | PGM511C0110CL6H3MP1P1B1B1B1 |
| PGP503B0043CP2D1NE3E2S-503A003 | PGP511A0110CS1Q4NJ7J5B1B1 | PGM511C0060CS4H2NE2E2RMBBG4 |
| PGP503B0036CP2D1NE3E2S-503A003 | PGP511A0110CK1H2NJ7J5B1B1 | PGM511B0110BS4D3NJ5J5B1B1G3 |
| PGP503B0021AP2D1NE3E2C-503A002 | PGP511A0100CS4D3NJ7J5B1B1 | PGM511B0110BS2D3NL1L1B1B1G3 |
| PGP503B0016CH1H1NE2E1S-503B001 | PGP511A0100CK7H2ND5D4B1B1 | PGM511B0100CL6L2ND4D4B1B1B1 |
| PGP503A0043AV1P5NG3G3B1B1 | PGP511A0100CA1H2ND5D4B1B1 | PGM511B0100CK1H2ND4D4B1B1C4 |
| PGP503A0033AP2D1NE3E2B1B1 | PGP511A0100AS2D9NL2L1B1B1 | PGM511B0080BS1D4VJ5J7RDAGB1 |
| PGP503A0025CP2D1VE2E2B1B1 | PGP511A0100AC2H2ND5B1LAAL | PGM511A0310BL6D4NN4N4B1B1G4 |
| PGP503A0012CH1H1NE3E2B1B1 | PGP511A0084AA1H2ND6D4B1B1 | PGM511A0270BS2D3NK1K1B1B1G4 |
| PGP505M0080AJ2D3NE3E3B1B1 | PGP511A0080AF1Q6NJ7J5B1B1 | PGM511A0270BL6F3NL2L2B1B1G2 |
| PGP505M0080AJ2D3ND4D3B1B1 | PGP511A0070CK1H2ND5N1B1B1 | PGM511A0250BL6H2NE5E5B1B1G4 |
| PGP505M0050CK1H2NC7C6B1B1 | PGP5110330AK1H2NE6E5B1B1 | PGM511A0210BA1H2VD5D5B1B1C4 |
| PGP505M0020AJ2D3NK5K5B1B1 | PGP511B0040CS1D4NJ7J5S-511B004 | PGM511A0190CZ2Z3ND5D5B1B1C4 |
| PGP505B0110CQ2D2NE5E3S-505A004 | PGP511A0330CS2D3NL2L2B1B1 | PGM511A0190BK4H2NB1B1D4D4A4 |
| PGP505B0100CK1H2NE5E3S-505A010 | PGP511A0330CK1H2NE6E5B1B1 | PGM511A0170AZ2Z3ND4D4B1B1C4 |
| PGP505B0070CK1H2NE5E3S-505A007 | PGP511A0330AS4D3NL2L2B1B1 | PGM511A0140BS4D3NE3E3B1B1G2 |
| PGP505B0060CQ2H2NB1E2C-505A006 | PGP511A0310AK1H2ND5D4B1B1 | PGM511A0110CS7F4NJ5J7B1B1G3 |
| PGP505B0050AQ2D2NE5E3S-505A012 | PGP511A0280CS4D3NL2L2B1B1 | PGM511A0080BS2D3NE3E3B1B1G3 |
| PGP505B0030CK1H2NE5E3S-505A003 | PGP511A0230CS1D4NE6E5B1B1 | PGM511A0080BK1H2VD3D3B1B1C4 |
| PGP505B0030CA1H2NG3G3S-505A005 | PGP511A0230CL6H3NL2L2B1B1 | PGM511A0060BS1D4NE3E3B1B1G3 |
| PGP505A0100CK1D3NE5E3B1B1 | PGP511A0230CF1D3NE5E3B1B1 | |